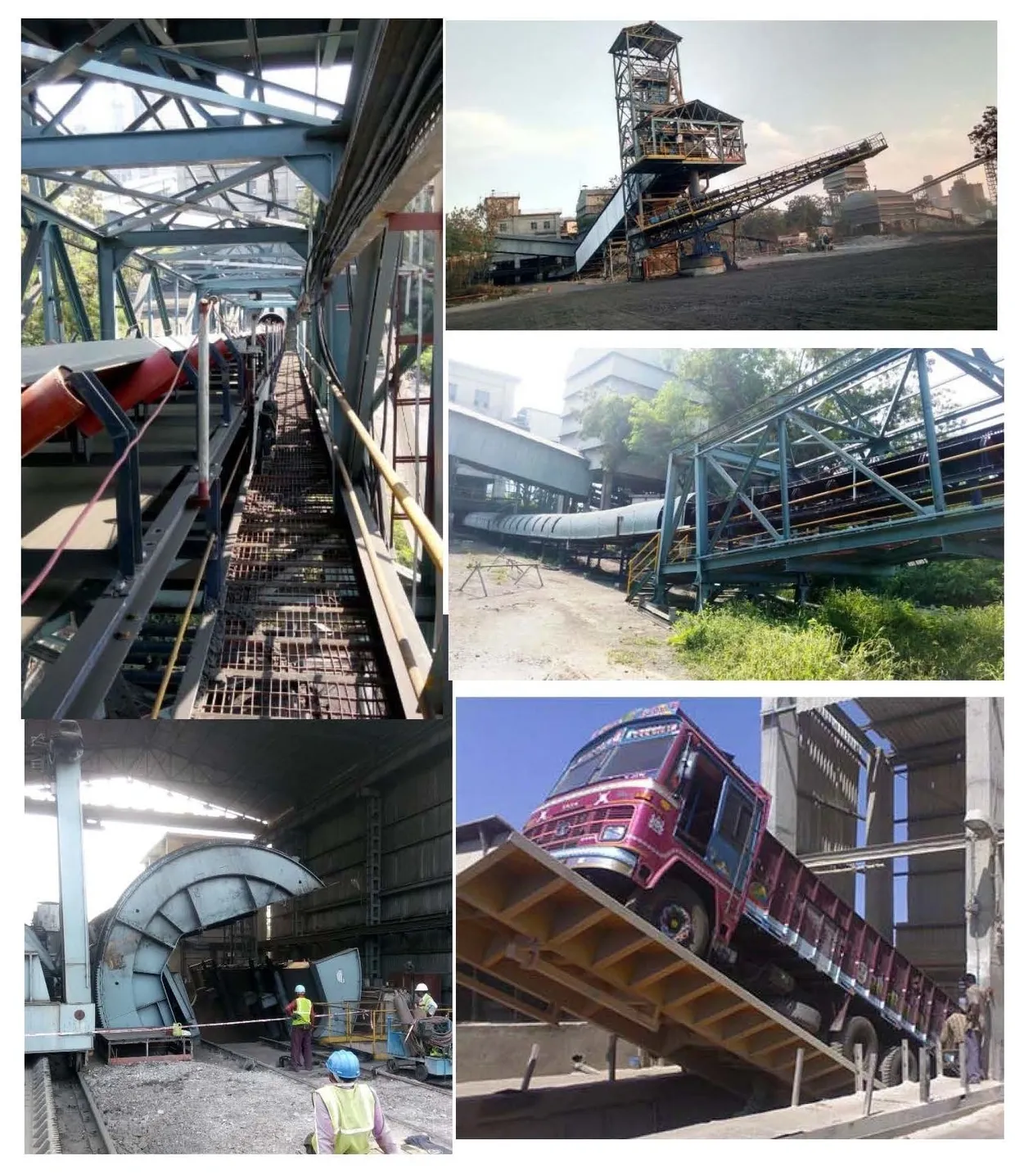 FRIGATE provides complete turnkey system for coal / lignite handling systems for Captive and Thermal Power Plants. For a coal / lignite Handling Plant.
FRIGATE provides a complete range of service which include:
Wagon Tippler system for unloading of coal
Apron feeders
Belt conveyor systems
Tripper conveyor for stacking
Bucket wheel type stacker cum Reclaimers for Stacking & reclaiming
Reclaimers for blending
Ring granulators, Roll crushers
Dust extraction Systems
Electric overhead trolley (EOT) Cranes
Complete Electrical and Instrumentation System, Lighting etc
FRIGATE also provides complete civil and structural work for the entire CHP including Ground hoppers, wagon tippler hopper or track hopper and tunnels, crusher house, transfer towers and complete structural supports.
FRIGATE supplies complete coal handling systems for coal fired boilers. Coal handling at utilities requires specialized technology and equipment from unloading to crushing and dust control to fire protection.
Coal from the coal wagons is unloaded by Tipplers in the coal handling plant. This coal is transported up to the coal storage bunkers through conveyor belts.
Coal is then transported to the Crush house by conveyor belts where it is crushed to small pieces and light dust is separated. The crushed coal is then transported to the ball mill by coal feeders.
In the ball mill, coal is grounded to a powder form. The mill consists of a round metallic table on which coal particles fall. The crushed coal is then taken to the Boiler through coal pipes with the help of hot and cold air mixture.
FRIGATE systems are custom engineered solutions, utilizing its advanced equipment components, that provide low maintenance and operating costs.