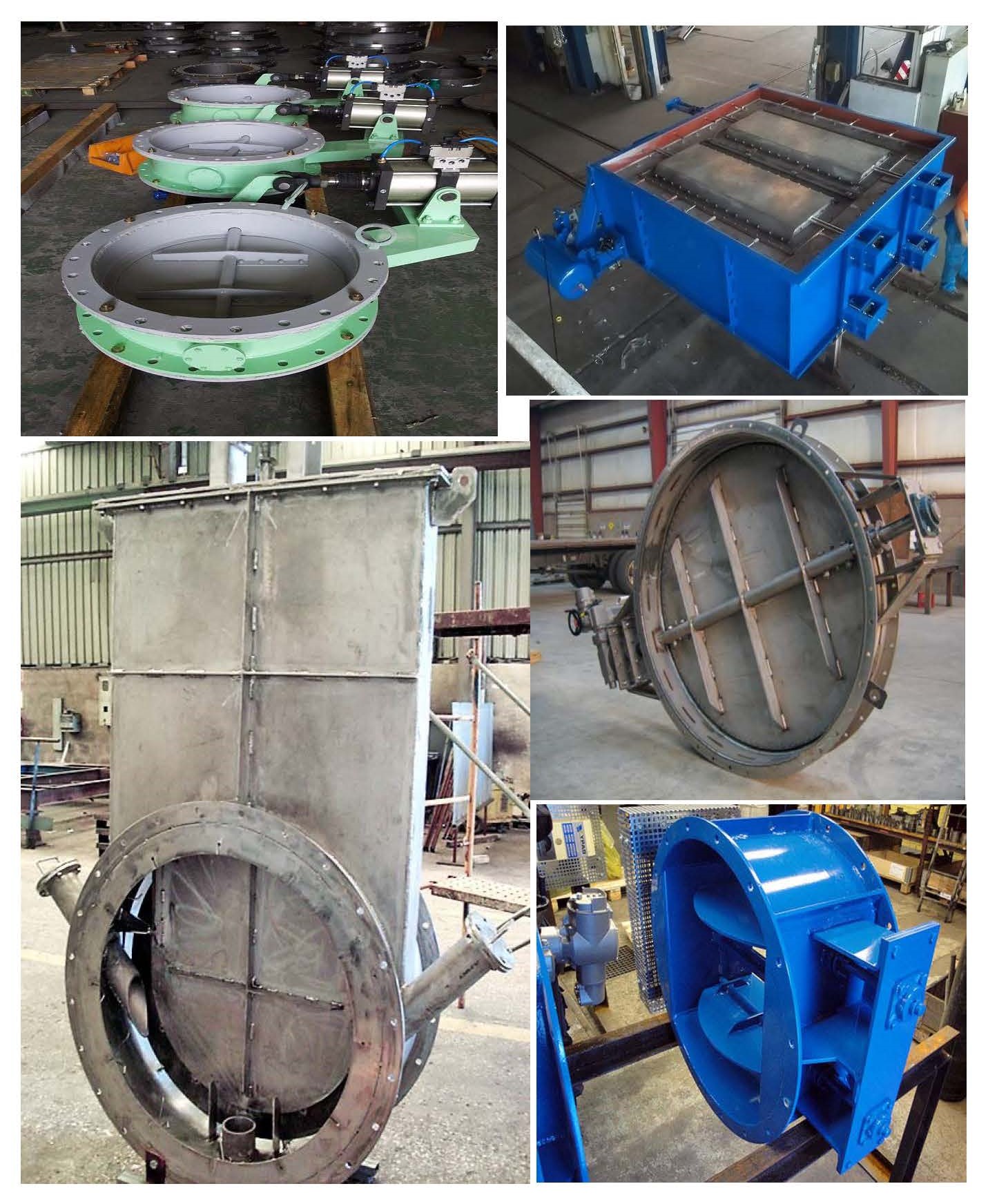 We at Frigate has a full-fledged Design, Manufacture & Installation capabilities for all types of Industrial Dampers, viz. Butterfly, Multi Louver, Guillotine etc.
Damper have the capability to either isolate or gas control by means of various types of drives like Pneumatic Cylinder, Electrical Linear actuator, Electrical Rotary actuator, Pneumatic Rotary actuator.
Guillotine Dampers
We design Guillotine Dampers capable of handling temperatures up to 600 Deg C, with 100% man-safe isolation of ductwork and equipment.
Multi Louver Dampers
Our Multi Louver Dampers are both parallel and opposed and provides "man-safe" isolation and precise gas flow control.
Butterfly Dampers
We design Single and Double blades butterfly dampers for isolation ON/OFF requirements and also for precise regulation of gas flow.