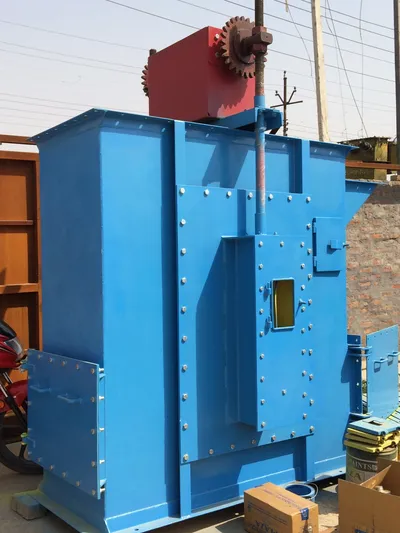 A self-adjusting parallel tension device maintains straight running of the belt. Longitudinal steel ropes from the traction elements together with the additional cross ropes form structure ensuring high resistance.
In the elevator boot, a bar-type drum ensure the guided return of the belt. Precise Parallel guidance is obtained with the parallel tensioning device.
Belt splicing is made by clamping the steel ropes in a casting compound box. The rope ends are connected by means of clamps and then cast with a special casting compound. All drive pulleys feature exchangeable friction linings. The segments can be easily exchanged without removing the belt.