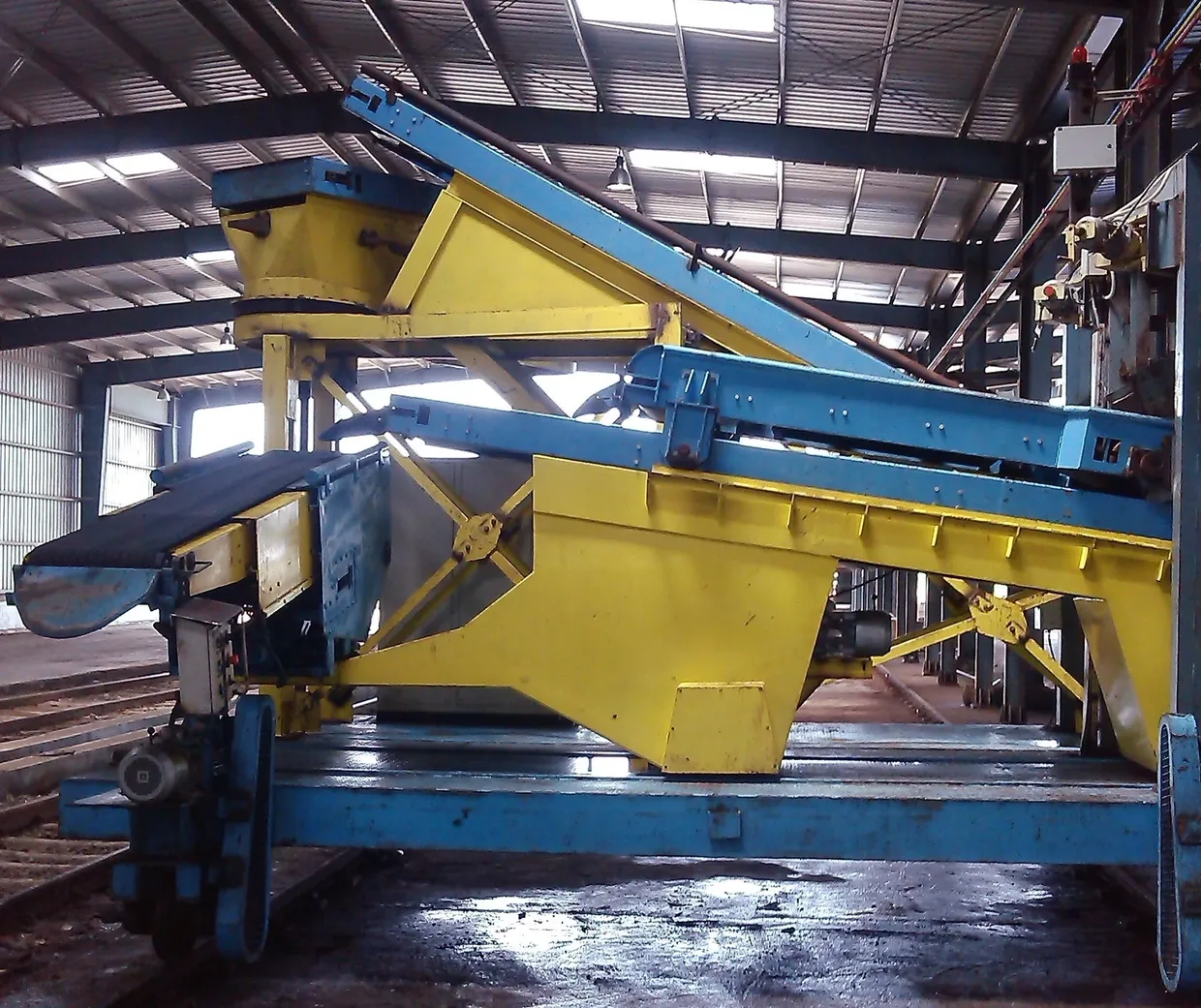 Frigate offers a sophisticated range of wagon loading machines for automatic loading of filled bags in closed wagons.
These machines allow automatic loading and stacking of bags and are made available in capacities upto 2400 bags/hr and are suitable for BCN-HL, BOX N, BOX N-HL, BCN, BCNA, BCNA-HS railway wagons. These machines also allow single as well as double side loading.
The common design principle of these equipment is the multi-sectional construction of the machines and the connection of the various sections via heavy-duty slewing gears. The material receiving section (which is bought into the Railcar), as well as the material discharge end remaining outside of the car are both adjustable in height and both pivot on a circular path and telescope.
In addition, the discharge end has a bag removal blade. In order to carry out various operations, these machines are equipped with self contained drives called "Drum Motors". Particular attention is paid to the machine safety devices and to the technical measures required for locking the various mobile components into position during long distance transport