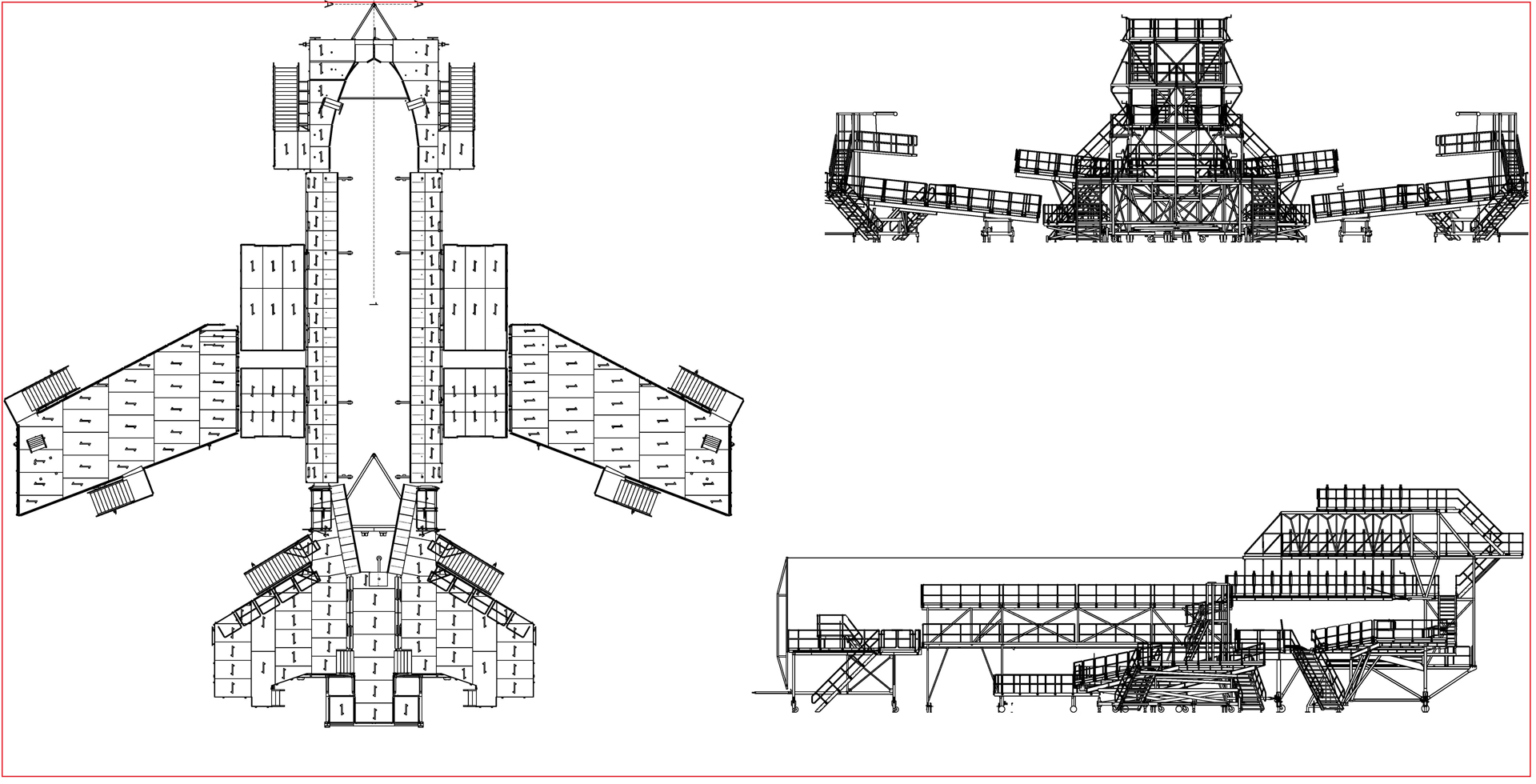 Aircraft Maintenance Docking Systems
1
At FRIGATE we can design, manufacture & supply custom built docking systems as per a client's specific requirements for Aviation MRO (Maintenance, Repair & Overhaul).
Our aircraft docking and maintenance platforms are affordable, user friendly, robust & can be re-configured. Our systems are client specific to maximize productivity to meet challenging deadlines in MRO industry.
We design docking & maintenance platforms in such a way that it can be configured for various aircrafts.
Types of Docks:
Wing Dock
Nose Dock
Fuselage Dock
Tail Dock
Engine Docks
Our Designers have designed docking systems for various types of aircrafts, like
AIRBUS AIRCRAFTS : A300, A319, A320, A321, A330, A380
BOEING AIRCRAFTS : B727, B737, B747, B757, B767, B777, B787
BOMBARDIER : DASH 8 Q200, Q400
ATR AIRCRAFTS : ATR-72, ATR-42
DC AIRCRAFTS : DC-9, DC-10
An aircraft docking system comprises of different dock modules; which when configured together surrounds the aircraft from Nose to Tail
Wing Dock, Fuselage Dock, Nose Dock & Tail Dock can be utilized separately. However when put together these docks provide seamless access to the aircraft.
Individual docks can be shifted by pushing & by a towing truck up to a maximum speed of 5 Km/Hr.
ALL DOCKS are equipped with explosion outlets, electrically operated variable elevation, pneumatic supply complete with regulator, filters, lubricators and quick couplers.
Generally, the work stand docking system provide access to the following areas:-
Around the nose of the aircraft.
The radome.
Mid and Upper level of fuselage surfaces including crown area.
Around the wing mounted, components, accessories and pylons.
Upper and lower surface the aircraft wings including inboard wings.
Upper and lower surface of horizontal stabilizers.
To the APU and tail cone.
Around vertical stabilizer.
APU removal through lowered platform in the horizontal stabilizer level for access to the APU (area) and removal at the rear side by opening the sliding railing.
Access openings into fuselage. For eg, horz stabilizer access door.
Access to wing to body fairings