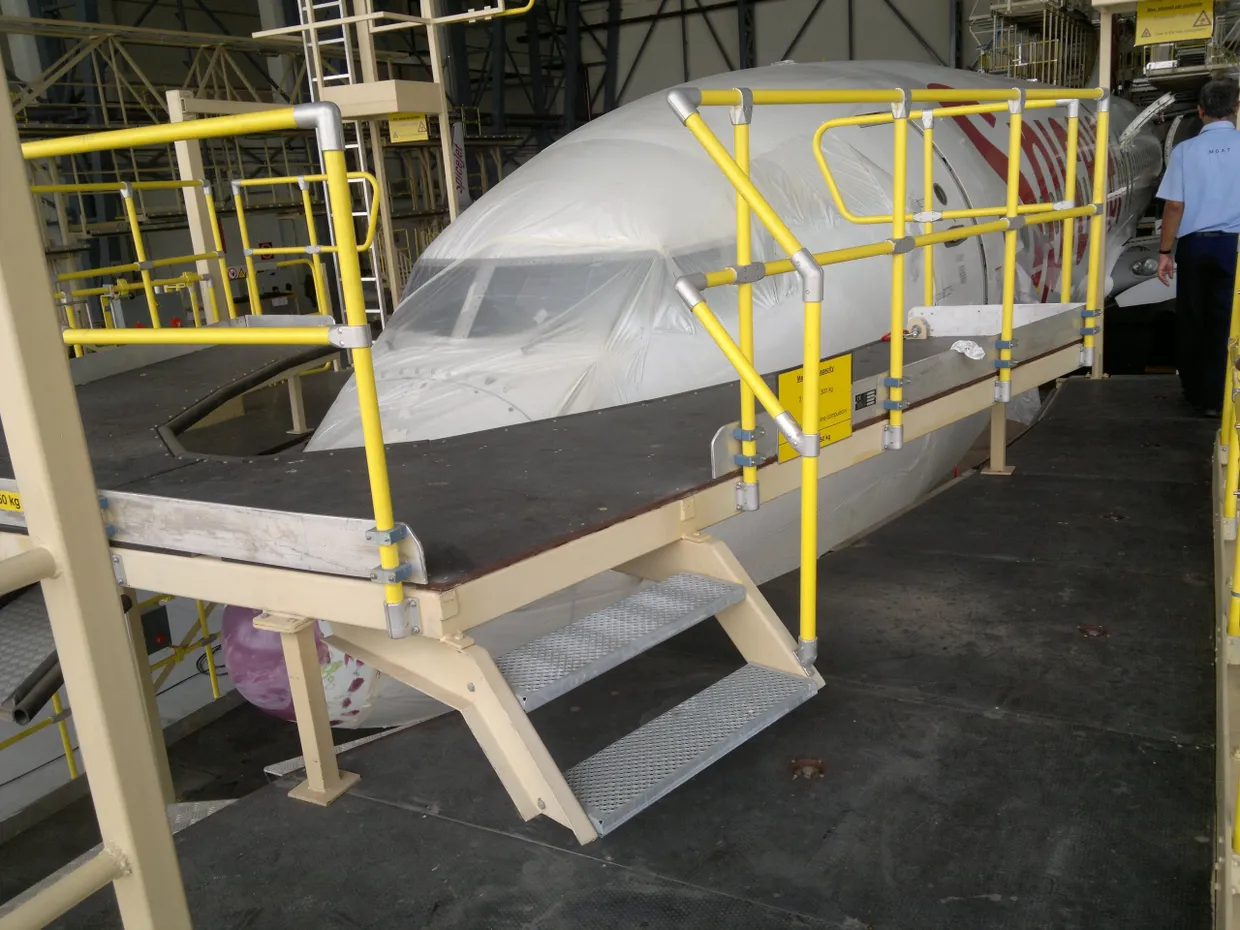 The dock is in single piece with 250mm minimum diameter solid wheels. All dock modules including nose dock have swivel castors and a tow-bar for towing purposes.
The dock design is able to cater for nose radome in open position, inspection and replacement of radome, radar and windscreen.
It is able to be positioned when all dockings are in docked or de docked condition.