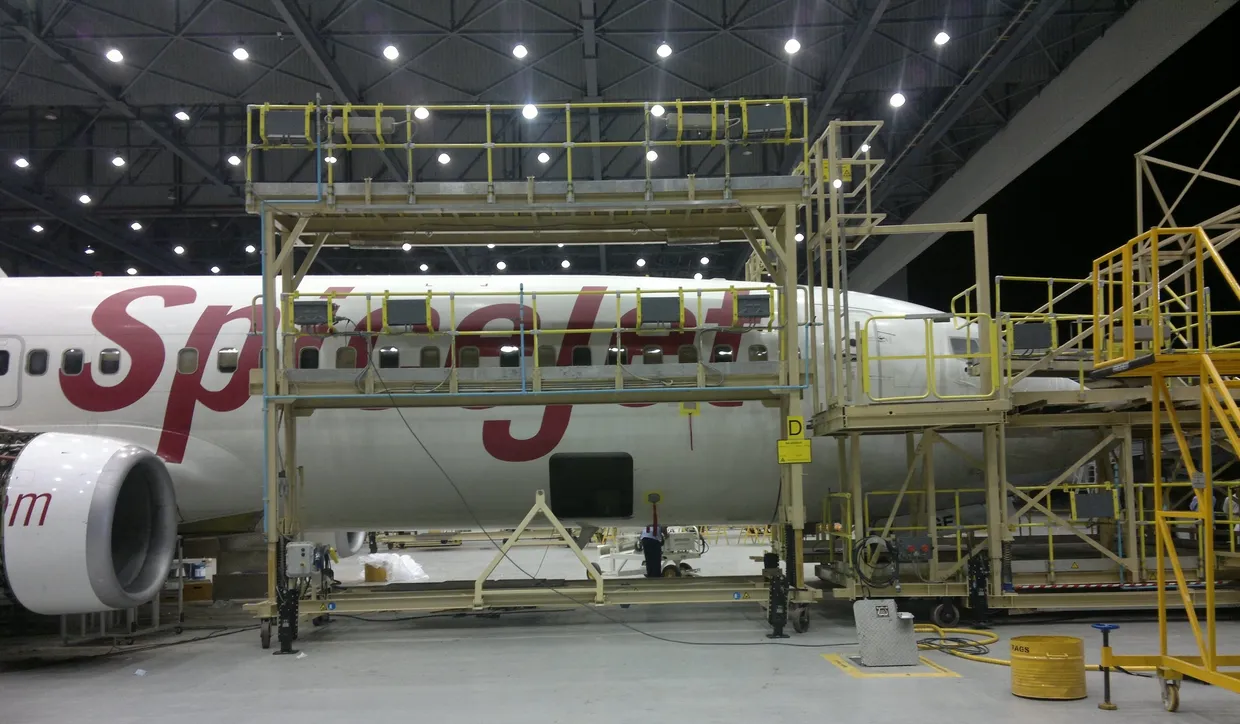 Fuselage docks comprise of more than one mobile section to provide flexibility.
Cabin items such as seats and galleys to be removed from the aircraft to ground level via the Nose dock and Tail dock (horizontal stabilizer level).
The dock platforms are mounted on heavy duty, anti skydrol 250mm minimum diameter (swivel castors with directional lock) caster wheels with stabilizing screw jacks.
The design is in modular units and lightweight construction for quick and easy docking in/out operation.
The docks have sliding panels to close gaps to the aircraft. Access to the crown area is provided with provision for safety harness attachments.