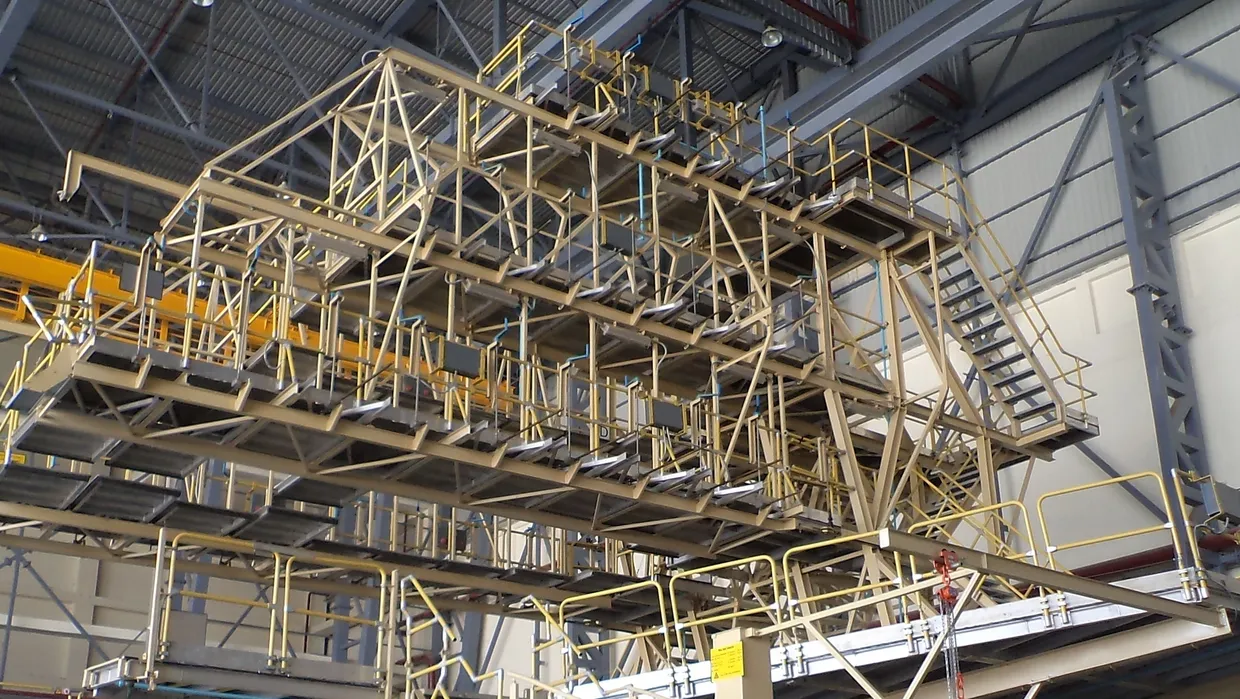 The docks are on solid wheels, swivel castors with directional lock and tow-bars, and tail dock has longitudinal motorized self-propel unit, and steering gear with manual override for tractor towing and pushing.
APU removal by lowered platform in the horizontal stabilizer level for access to the APU (area) and removal at the rear side of the tail dock by opening the sliding railing, and it also has access stair to fuselage and vertical stabilizer docks.
It is able to be positioned when all dockings are in assembled or disassembled position.
It has access to dorsal fin areas; It has access to the tail compartment area; It also has access for tail jack movement.
The dock design is able to cater for inspection, functional test and removal of rudder assembly and its components including PCUs, antennas and aircraft lightings.
Able to access from vertical stabilizer lowest level to the fuselage.