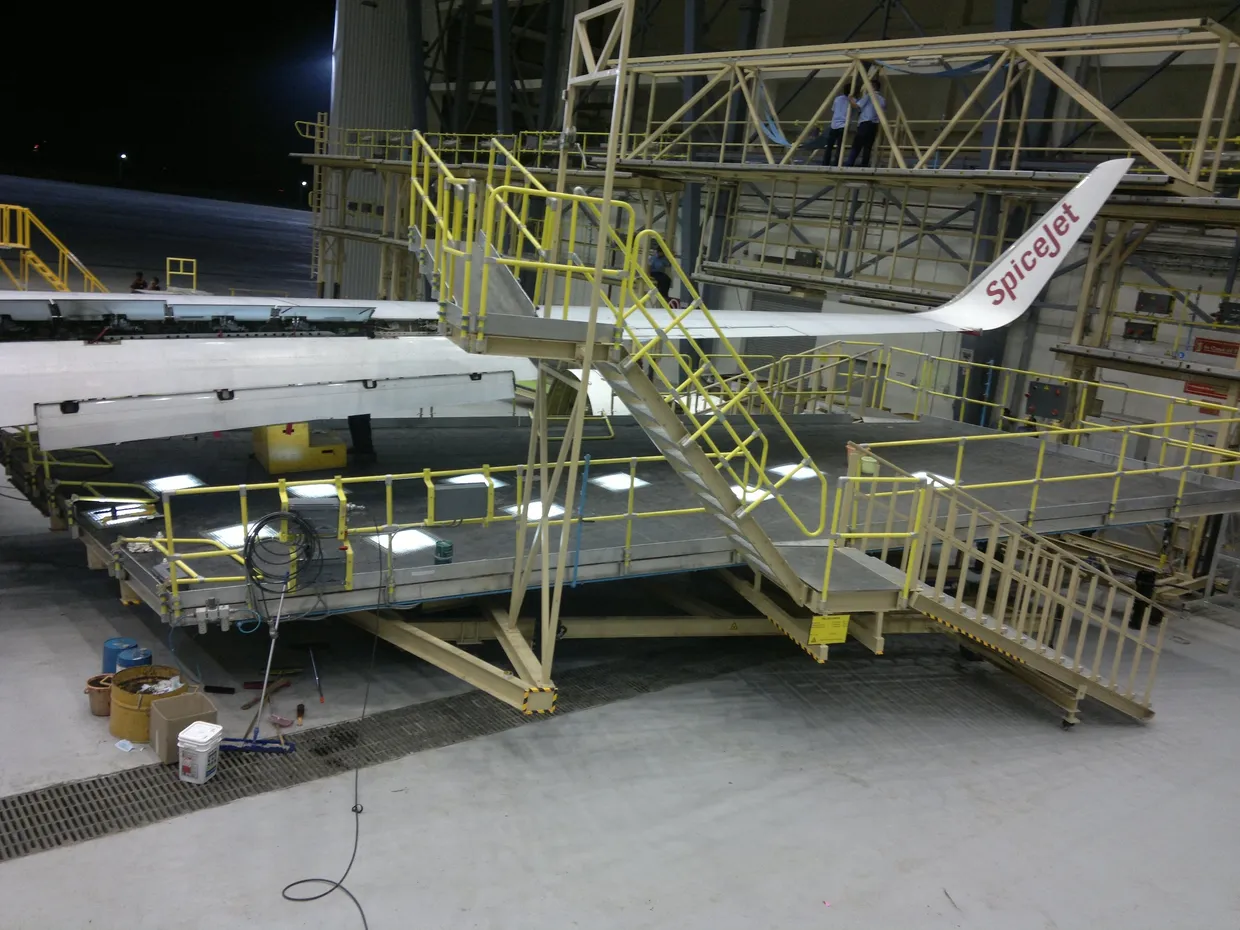 Wing docks comprised of more than one mobile section to provide flexibility.
The structure of the wing dock provides generous clearance beneath the platform for movement.
The dock platforms are mounted on heavy duty, anti skydrol 250 mm minimum diameter (swivel castors with directional lock) caster wheels with stabilizing screw jacks.
The design is in modular units and lightweight construction for quick and easy docking in/out operation.
It have provisions to allow clearance for aircraft movement; aircraft engine change, and wheel and brake change. The wing dock modules (Ix main wing dock and Ix rear wing dock) are placed on scissor lifting system (hydraulic) to accommodate aircraft on wheels and aircraft on jacks characteristics.
It has access for winglet and on top of wing.
For tail in concept, the aircraft is able to be docked in without having to perform de-docking/docking operation on the wing dock.